Many know Chinese EV brands like Nio, Xpeng or Li Auto, which emerged in recent years and gained quite some awareness, not least because of the rally some Chinese EV stocks enjoyed in 2020.
Yet, in addition to these "stock market superstars", there are plenty of other, big Chinese car brands many people outside of China are not aware of.
Today, I want to introduce you to some of these "hidden Chinese champions" I think are worth knowing.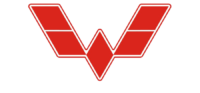 The best-selling local Chinese brand is Wuling, which is owned by SAIC GM Wuling, a joint venture between SAIC Motor, General Motors and Liuzhou Wuling Motors Co Ltd.
In 2020, Wuling sold over 1.05 million units to an audience that is seeking inexpensive vehicles. Wuling's product offering includes pick-ups, MPVs, SUVs and a tiny hatchback EV, the Wuling Hongguang Mini EV. And exactly this mini EV with two doors and seats for just 4 people is rivaling Tesla in China when it comes to sales numbers. Launched in summer 2020 and selling in China for only for 28.8k RMB (4.4k USD), the tiny EV is taking the EV market by storm: in the first two month of this year, more than 55k Wuling Hongguang Mini EVs were sold in China, compared to less than 30k Tesla Model 3, making it the best-selling EV in the Chinese market.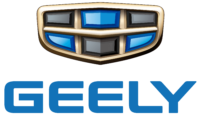 With more than 1.04 million Geely's sold in 2020, Geely maintains the spot as one of the most popular domestic brands in China. Geely is owned by Zhejiang Geely Holding Group, China's largest private automaker, which also (partly) owns the Swedish carmaker Volvo and Polestar as well as Lynk&Co – among others. Its founder, Li Shufu, is Daimler's largest single shareholder.
Geely's crossover SUVs, the Geely Boyue (also called Geely Atlas or Emgrand X7 Sport), the Geely GS and the Geely Binyue (also known as Geely Coolray) belong to Geely's top-selling cars in 2020, making up 38% of the total sales.
Even though its EVs, such as the Geely Geometry, are not as wildly successful as its gasoline peers, Geely still counts as the benchmark within the Chinese auto industry.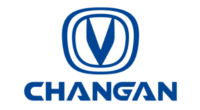 The carmake Chang'An is the third most popular vehicle brand in China with over 1.04 million vehicles sold in 2020.
Owned by the state-owned vehicle manufacturer Chang'An Auomobile Group, Chang'An's offers cars, such as the Chang'An CS74, a crossover SUV and the Chang'An EADO, a compact car, starting from 108.8k RMB (16.6k USD) and 72.9k RMB (11.1k USD) respectively. In addition to this offering in the lower price segment, Chang'An also caters premium customers with its car sequence "UNI" (or "Yinli" in Chinese, which means gravity) high-end SUVs. Their UNI-K, the second model of the UNI lineup, was introduced at the Guangzhou Auto 2020 and hit the market at the end March of this year.

Owned by the Chinese carmaker Great Wall Motors, HAVAL is mostly known for their SUVs, such as the Hover H6 or Haval F7. Haval vehicles can also be spotted outside its domestic market, such as in Australia and Russia. In fact, the Haval F7 is even produced in Tula, Russia.
Besides Haval, Great Wall also owns Ora, an upcoming EV brand going in a similar direction as Wuling Hongguang Mini EV, offering inexpensive small EVs targeting female drivers.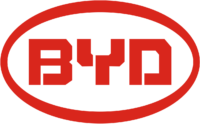 BYD is one of China's largest carmakers and is owned by the BYD conglomerate, which not only manufactures passenger vehicles, but also a wide variety of products including trucks, buses, solar panels, and batteries.
BYD stands for "Build Your Dreams" and is one of the most well-known Chinese brands outside of China. BYD's top-selling vehicle, the BYD Song Pro SUV, was sold in 2020 over 146k times in China alone and can be purchased with a choice of three different powertrains: petrol, plug-in hybrid and pure electric.
An interesting fact about BYD is, that in comparison to its competitors, it does not westernize its product names, but rather bases them on Chinese dynasties (Yuan, Qin, Tang etc.).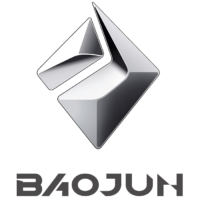 Baojun, like Wuling, is owned by SAIC GM Wuling and has a reputation of designing products that strongly appeal to Chinese customers. With a strong inexpensive SUV portfolio, Baojun has been able to achieve significant market share in this segment. The Baojun RS-3, Baojun 510 and Baojun 530 are its top-selling SUV models. Supported by Xiaomi technology, Baojun has begun to target the compact EV market. The launch of the E300, a compact BEV with a range of 305 km and starting price of 64.8k RMB (9.9k USD), provides strong competition to the incumbent Hongguang Mini EV and Great Wall Oro models.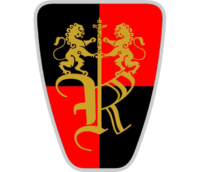 Roewe was created in 2006 by its parent company SAIC Motors after it acquired the failed British carmaker MG Rover. SAIC was unable to acquire the brand name Rover but Roewe vehicles are internationally exported under the MG nameplate.
With over 115k units sold in 2020, the Roewe RX5 SUV, is the brand's best-seller, closely followed by the Roewe i5 with nearly 111k units sold.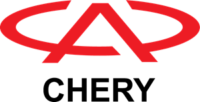 Most of you probably have heard of, or even know Chery. This is largely due to the fact that Chery has been one of the largest vehicle exporters since China joined the WTO in 2001. Back in 2001, Chery exported its first 10 cars to Syria but now, almost 20 years on in 2020, it exported over 100k vehicles to a global customer base.
The Tiggo 8 SUV was launched in May 2018 and has quickly become Chery's best-selling vehicle, achieving sales of 110k vehicles in 2020. Beside China, the Tiggo 8 has gained popularity in overseas markets such as Russia and Brazil.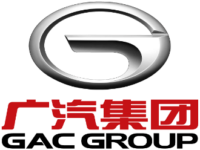 Trumpchi was launched in 2010 and is owned by Guangzhou Automotive Group (GAC). While the name bears a striking resemblance to a former US president, the brand derives its name from the Chinese name Chuanqi, meaning 'Chinese Legend'. GAC sold nearly 280k Trumpchi vehicles in 2020, of which the Trumpchi GS4 SUV made up the bulk of sales with 124k units sold.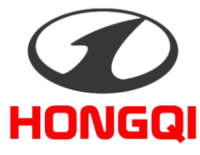 Hongqi is a brand owned by the China First Automotive Works (FAW) Group, focused largely on the luxury segment. Hongqi translates as 'red flag' and until the 1980s their vehicles were reserved for Chinese government officials.
Hongqi suffered stagnating sales (2017 = 5k and 2018 = 31k) but following a revival, the company was able to achieve considerable sales volume, reaching 200k vehicles in 2020. Hongqi's best-selling car, the Hongqi HS5 SUV, was designed by Italdesign and sold more than 96k times in 2020.
Hongqi HS5 SUV