THE FUTURE IS COMING. BUT DIFFERENT.

THE FUTURE IS COMING. BUT DIFFERENT.
As experience shows success often occurs in Different ways than we expect it to. Ten years ago, we established our own company – putting together the expertise we had gathered in the industry and several major international management consultancies. Berylls was born. A company where "Different" is spelt with a capital "D". Judging by the awards we have received in recent years it seems that we made the right decision back then. But what matters even more to us than a couple of awards is the opinion of our customers. And they mostly share one common opinion: "Berylls is Different."
No one can ever predict what the future of mobility will look like and which technologies will prevail and succeed in the long run. Yet one thing is certain: It will –and it has to be – Different from anything we have experienced in the past. And that is Different spelt with a capital "D".
WE LIVE ENTREPRENEURSHIP.
TRANSFORMATION NOT ONLY CONCERNS OUR CUSTOMERS BUT ALSO OURSELVES.
The last ten years have clearly shown that in addition to the development of differentiating concepts the implementation phase is becoming increasingly more important. During the biggest transformation period of the automotive industry too many topics have to be addressed simultaneously. Too much depends on the success of these initiatives – and failures have become more inacceptable than ever. We have always responded to the market's expectations very early and built up units with the necessary capacities. At the heart of these efforts is our "Thinktank" with our Berylls Strategy Advisors. The specific know-how is developed here in order to design and implement data-intensive products at the Berylls Digital Ventures unit and the Berylls Mad Media unit. Due to our profound understanding of this ever-changing industry we have the courage to even acquire suppliers which are facing economic difficulties and get them back on the right track. We are always ready to take risks in our projects – because for us that is what entrepreneurship is all about.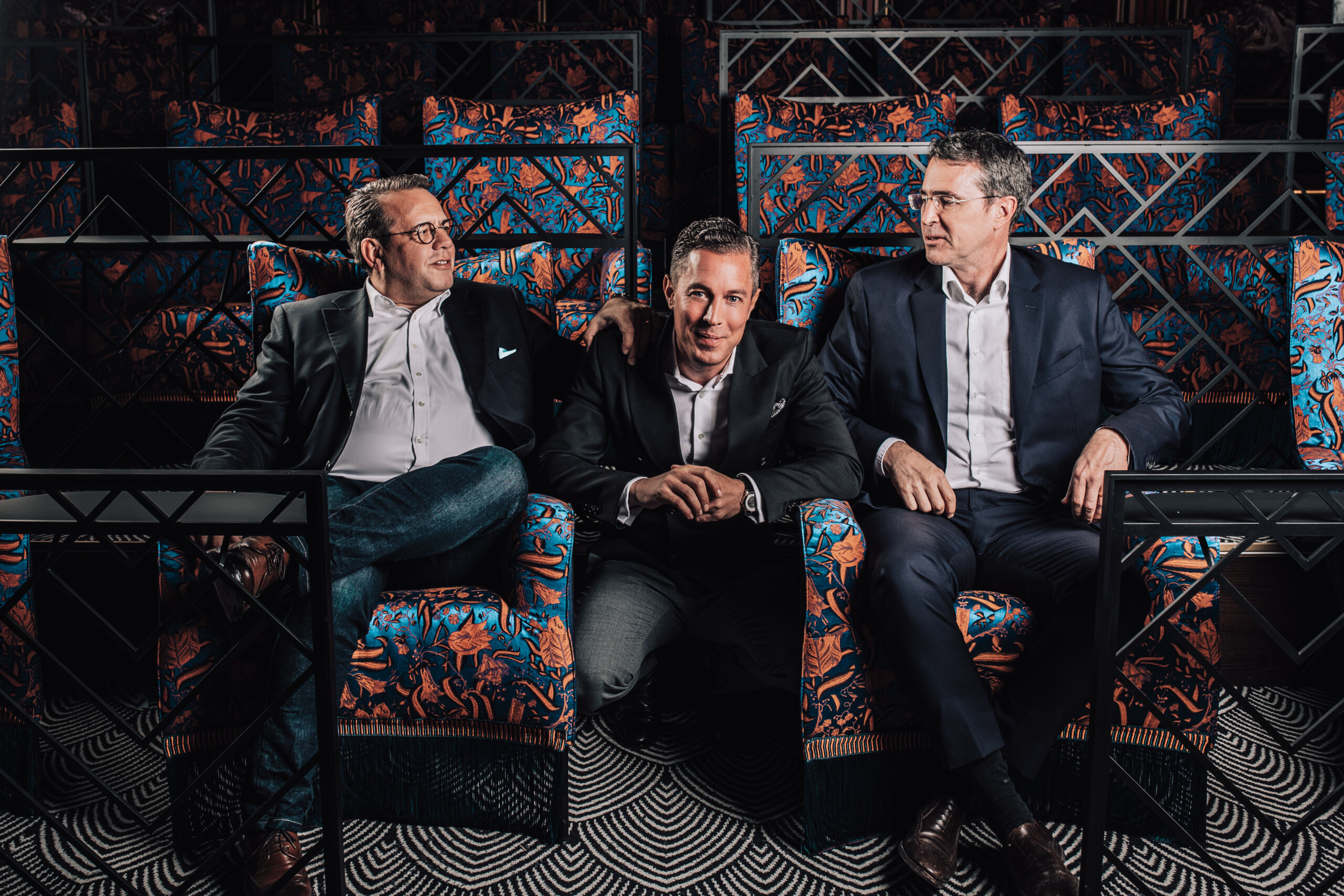 It's always important to have the right talent on the team and combine their skills in efficient units. But real potential unfolds only with maximal integration. We know this challenge also from our customers. That's why we focus on each problem individually and then form a customized team to solve each specific problem. In doing so we keep an overseeing view of the whole process – throughout the entire project. End-2-End.
Many customers say that we take their problems "personally". That is exactly how we want it to be. Under any circumstances.
THE MOST IMPORTANT AT THE START.
INVESTORS
SUPPLIER
OEM
DISTRIBUTION &
NEW MOBILITY
SOFTWARE/
BIG TECHS
START UPS
DEALER GROUPS
OUR COOPERATION PARTNERS.
We are not the best in every matter. But we are able to form the best team for your specific requirements – together with our cooperation partners. Guaranteed. Here is an exemplary overview of our partners. Please click on a partner's name to learn more about their special expertise – and how you can benefit from them.
MASTERMINDS. BUT DIFFERENT.
NO TIME TO READ THIS WEBSITE?

YOUR Berylls Team.
T +49-89-710 410 40-0
F +49-89-710 410 40-99