IT'S LIKE A ROAD MOVIE, BUT DIFFERENT.
The global automotive industry – or to be more salient – the "automobility industry" appears to be in the middle of a complex, exciting and also exhausting road movie. The end of this movie is yet uncertain, because the success factors are not as clear as they were ten years ago. Surviving or even winning still depends on the ability to collect enormous amounts of information and process them strategically. But more than ever it is success critical to make quick decisions based on this information – in order to gain a leading position in the future market environment.
New skills must be learned and connected across disciplines. Existing business models must be questioned and adjusted in a new way. This applies to Berylls, too. If we want to achieve our goal of being an integral part of the industry, acting as a consultancy is no longer enough. Therefore, we have increased our service offering substantially to solve your problems end-to-end. We call this the "Berylls Quartet".
With this set-up we bring things all the way to the finish line. We only stop once we are completely done with our task; when the result is visible and tangible. Not just on behalf of our clients but also in our own mission. To stay ahead of the wave. Reacting is a thing of the past, action and proactivity are what it takes in the future.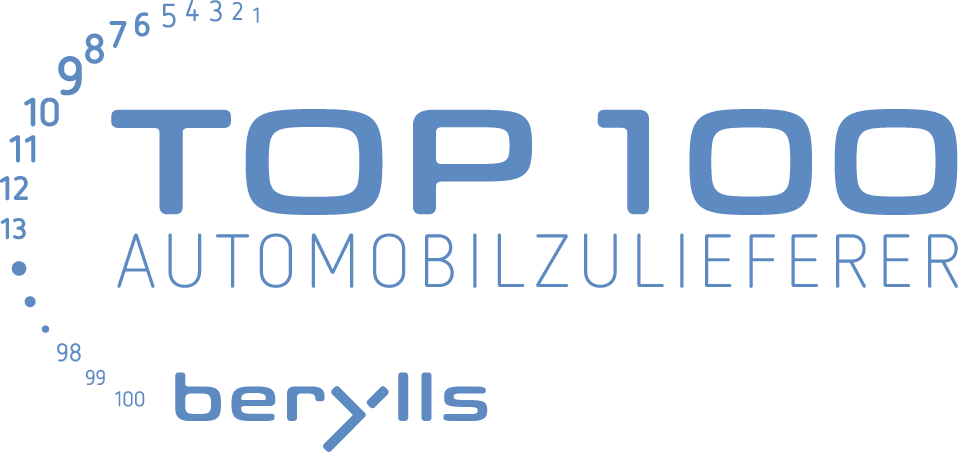 What has happened in 11 years of top100?
Over the past 11 years, Berylls Strategy Advisors has analyzed the development of the 100 largest automotive suppliers worldwide. In this context, the automotive industry has undergone the following changes, some of them radical. But see for yourself!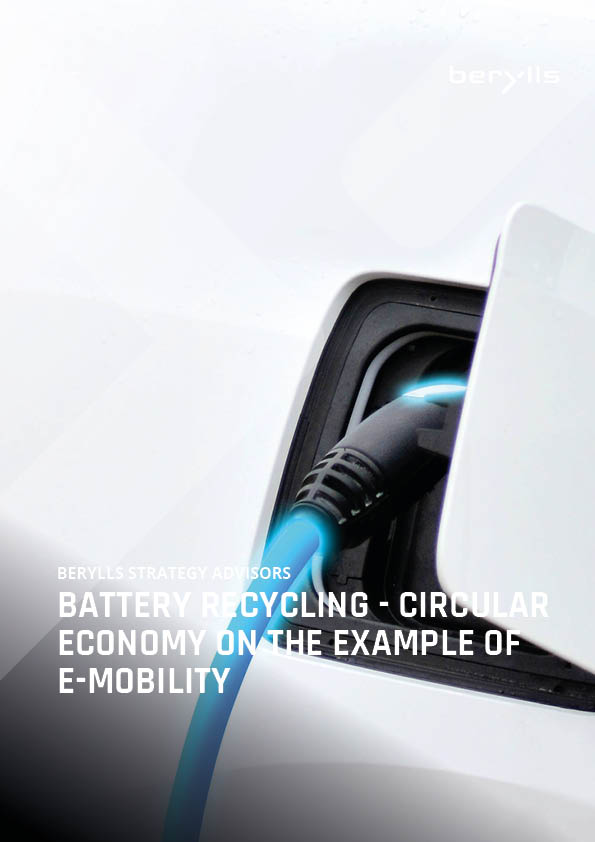 Battery recycling – Circular economy on the example of e-mobility
The mobility of the future will be electric – and the transition from conventional internal combustion engines (ICE) to battery-electric powertrains is progressing faster than expected. In 2020, battery-electric vehicles were forecast to account for 10% of global production volumes in 2025.
Only two years later, this number has soared to 18%. Most vehicle manufacturers have once again tightened their exit strategies for the ICE. Individual OEMs are planning the complete electrification of their product portfolio as soon as 2025.
THE SOMEHOW DIFFERENT VOICE IN THE MARKET.
[elementor-template id="19305"]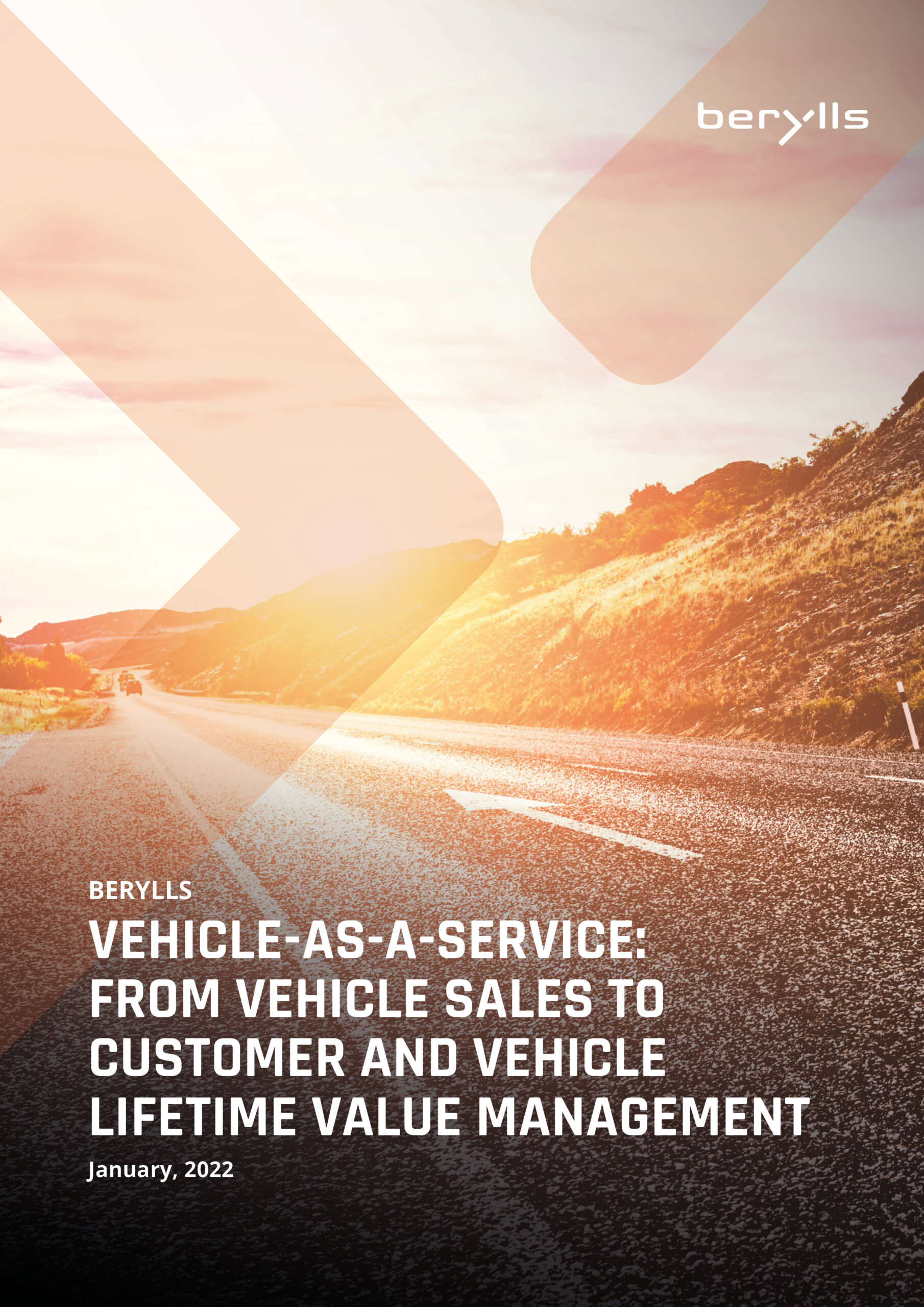 The automotive industry is going through the greatest period of transformation in its history with two disruptive forces impacting at the same time: Radical product innovation with electric and autonomous vehicles and new customer demands fundamentally changing the sales model.
The automotive industry is the last major sector whose underlying business and sales model hasn't been disrupted by digitization – until now. The Vehicle-as-a-Service (VaaS) model allows customers to use vehicles for a variety of time periods ranging from years to minutes, via products such as vehicle leasing, subscriptions, and short- and mid-term rentals. As a result, VaaS will turn on its head the decades-old model of cars being sold to one owner through a dealership.
For this study, we have conducted representative survey of 2,040 private customers in the age group of 16-56 years (GenX – Z) in Germany to understand where, how and why they are going to buy/ order vehicles. The survey sample covers new, used & non-car customers for all brands (premium & volume) and regions (rural vs. metropolitan). The objective is to listen to the voice of the younger generations to analyze the changes in vehicle usage & ownership needs of tomorrow's automotive customers.
WHAT IS BETTER THAN GETTING AN AWARD? GETTING EVEN MORE AWARDS.
We feel honoured by our clients' feedback and the appreciation we have received for our work.
Forbes 2022

World's Best Management Consulting Firms

Brand eins Wissen

Best Consultants 2022

Hidden Champion 2022/23

Automotive

Brand eins Wissen

Best Consultants 2021

Hidden Champion 2020/21

Overall win

Hidden Champion 2020/21

Automotive

brand eins Wissen

Best consultants 2020

brand eins Wissen

Best consultants 2019

brand eins Wissen

Best consultants 2018

Hidden Champion 2018

Automotive

Deutscher Preis für

Online Kommunikation

red dot award 2017

best of the best

brand eins Wissen

Best consultants 2017

red dot award 2016

best of the best

brand eins

Best consultants 2016

Deutscher Preis für

Online Kommunikation

Hidden Champion 2015

Automotive
INTERESTED IN BERYLLS' "BUT DIFFERENT"?
"But different", two simple words which have the potential to change everything. Regarding the way we live, think, eat, stay fit, work and even the way we address challenges and opportunities. "But different" will help us to break through routines in whatever we do.
WHERE AUTOMOBILITY LIVES.
Global challenges. As a group Berylls develops solutions, from continent to continent.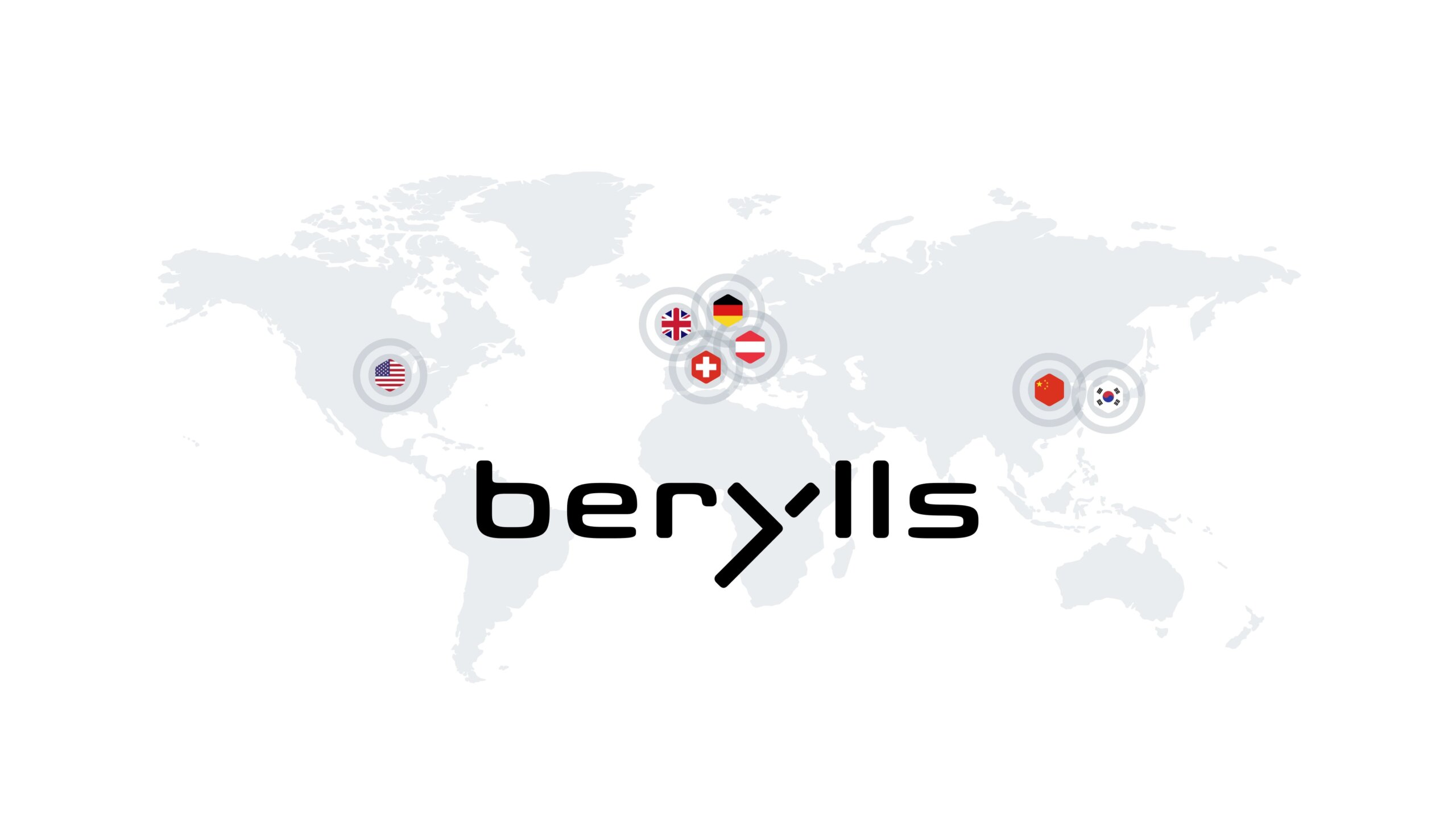 MUNICH (HQ)
Berylls Strategy Advisors GmbH
Maximilianstraße 34
80539 Munich
Germany
T +49 89 710 410 40-0
NO TIME TO READ THIS WEBSITE?